Production Manager - Come build robots with us!
154765
Technical and Operations
Christchurch
,
Canterbury
November 24, 2021
We are looking for a capable and energetic person to take up the role of Production Manager at Design Energy. You will run our current factory operation and grow the scale and capability of our production team as we work towards our goal of being a world leading robot systems producer.
At Design Energy we get excited about creating and building cool robotic automated production systems that make our NZ customers more productive and successful.
We've been doing this for 15 years and according to our customers, we're pretty good at it.
The demand for automation is growing significantly so we're very busy and we're looking for good people to join us in our mission.
You'll have opportunities to grow your skills and learn from our team's 150+ years of automation experience. You'll be buried deep in building and commissioning innovative robotic production systems, working with two of the world's leading brands of robots (Universal Robots & Nachi).
When you join our team, you'll find we're an approachable, down to earth bunch who enjoy each other's company and the varied and challenging projects we work on. Our company culture is based on doing what we say we will, having each other's backs, doing things right and celebrating our successes.
The opportunity
Management and responsibility for Design Energy's factory and production team
Contribute to our strategic growth plan as part of the senior management team
Collaborate with our superb design engineering team in the continuous improvement of our products and the designers' manufacturing knowledge and methods
Hands on experience with our world-leading high-speed and collaborative robotic equipment
Tap into 150 years' worth of automation knowledge
Support New Zealand's manufacturers and our team of 5 million
Skills and career growth
Competitive remuneration package
You will ideally come from a trade background and have led teams in machine building, maintenance, fitting, or toolmaking. To be the perfect fit for this team, you will bring a diverse range of skills, tenacity and your 'A' game to each new task, learning opportunity or challenge that comes your way.
The role

Lead the building and delivery of robotic automation systems and related services
Plan and manage workflow to meet project and company deliverables
Contribute to and execute growth strategy and process improvements
Manage and grow supply chain relationships and procurement
Some travel, after hours and weekend work required
Essential skills & experience

Proven track record in building effective, happy and sustainable teams
Minimum 10 years relevant trades/industry experience or advanced mechanical knowledge
Strong understanding of machinery-related competencies such as pneumatics, controls etc
Excellent troubleshooting and fault-finding skills
Strong eye for detail, quality orientation, and a 'can do' attitude
Excellent communication and customer service skills
The desire to learn, and the flexibility and adaptability to do new things!
Experience with robotics and/or industrial control systems would be an advantage
New Zealand residency and full driver's licence
To be considered you must contact Echelon Group directly as applications through other agencies will not be considered or accepted.
Applications Close 3 December 2021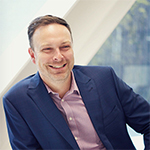 For a confidential enquiry, contact Matt van Tuinen
Tel: 03 335 3276
Mob: 021 998 383
Email: matt.vantuinen@echelongroup.co.nz

Please apply online at www.echelongroup.co.nz or click on Apply now.