Risk Coordinator
157161
Sales and Marketing
Christchurch
,
Canterbury
August 3, 2022
Forbury is the leading provider of Commercial Real Estate (CRE) Valuation software across Australia and New Zealand. Their customers include MNC's and ASX50 companies who operationalise Forbury software in the most sensitive parts of their financial processes – determining the underlying value of existing or on-market commercial real estate. Due to exponential growth, they are looking for a Risk Specialist to be based in the Christchurch head office to take on the coordination of risk management and compliance to ensure that Forbury has an effective information security programme.

The primary responsibility for this newly created position is designed to coordinate the delivery and on-going facilitation of a security programme whilst driving compliance and refining and monitoring risk. Working closely and reporting into the Development Team Lead, you will assist with ensuring controls are in place, policies are followed, and compliance can be demonstrated, whilst customer expectations for information can be met. Taking on the coordination of this overall risk function, will see you work in close consultation with business leaders and external stakeholders and there is genuine opportunity for the successful incumbent to take the lead in the overall functionalities within Risk Management.
In joining their fast paced, technical, and highly motivated team, you will match their drive, be proficient with JIRA and/or Confluence (ideally) and/or have a strong ability and interest to pick up new technology. A previous risk/compliance background in a similar setting within banking and finance or insurance is desirable, but equally as important is the ability to efficiently facilitate and follow process whilst working across various teams and departments. You will need to be solution focused and methodical with an exceptional attention to detail and accuracy. On a personal level you will be self-motivated with a proactive and considered approach, along with strong interpersonal skills and disciplines around planning. You will be able to demonstrate consistent presentation and communication skills and relish working as part of a collaborative team that continually works towards continuous improvement.

Forbury is working exclusively with Echelon Group regarding the recruitment of this position. To be considered, you must contact Echelon Group directly as applications through other agencies will not be accepted.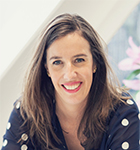 For a confidential enquiry, contact Sally Fitzsimmons
Tel: 021 297 2863
Email: sally.fitzsimmons@echelongroup.co.nz

Please apply online at www.echelongroup.co.nz or click on Apply now.