Business Support Analyst
152637
Technical and Operations
Christchurch
,
Canterbury
February 22, 2021
Well Established Organisation
Broadly Based Role Working With Operations & Sales
Business Systems Improvement Focus
At Artisan Stone, their expert craftsmanship and innovative technology combine to transform home & commercial interiors. Dedication to their craft, accuracy and accountability adds up to a partnership of real value for their clients. All their clients rely on Artisan Stone to deliver every time.
The role of Business Analyst works closely with the operations and sales departments and supports them with processing of information, while also completing a range of research, analysis and business performance reporting to drive cost control, analyse projects and measure customer service. At the same time the role has a strong focus on business process development, so plenty of scope to contribute to new business and continuous improvement initiatives.
We view this role as a unique opportunity, to join a well established organisation in a role that has a good range of challenges, where with time you will gain a wide exposure and involvement across the business. Candidates will ideally have some formal qualifications in accounting, finance and/or information systems and be able to offer previous experience in data analysis/modeling and business performance reporting. Advanced skills using excel spreadsheets are essential and a knowledge of other customer/production based systems is an advantage.
Applicants will then need to be able to demonstrate strong interpersonal & communication skills, a proactive problem solving approach and an ability to coach and support managers in the use of the analysis and reporting for their decision making.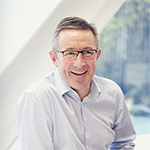 For a confidential enquiry, contact Patrick Methven
Tel: 03 335 3271
Mob: 021 372 457
Email: patrick.methven@echelongroup.co.nz

Please apply online at www.echelongroup.co.nz or click on Apply now.