Civil Engineer
154435
Engineering and Construction
Picton
,
Marlborough
October 17, 2021
Located in one of New Zealand's best playgrounds
Opportunity for involvement in a large programme of planned capital works
Lead engineering solutions focused around current and future asset base
Port Marlborough is a forward-thinking, diverse port and marina business with operations across multiple sites in Picton, Waikawa, Havelock and the wider Marlborough Sounds. Environmental leadership, preventing harm, valuing the accomplishments of their people, and engaging with their communities are top priorities and core to Port Marlborough's philosophy.
Port Marlborough has a very large capital works programme looking out across the next 5 plus years together with business as usual within their port, marina, and property portfolio. As a community leader that recognises the importance of the environment in which they operate, this role will play a key part in delivering on the Ports commitment to sound and sustainable engineering solutions. You will have opportunity to lead civil engineering solutions from a continuous improvement, compliance, and environmental impact perspective.
You will participate in engineering investigations and solutions developed through sustainable design, monitoring impacts from business as usual and new projects, and provide accurate and timely reporting and compliance management.
To deliver on this role you will have an appropriate tertiary level engineering-based qualification plus at least 3 years' experience in the field that includes competence in engineering ideally born from an infrastructure or similar background. To deliver, your presence and personality will need to be collegial, persuasive and show the ability to drive outcomes.
As a new role this is an exciting time to take a pivotal position within a community, leading projects focused on good stewardship and demonstrating sustainability.

Applications close 29 October 2021.
To be considered you must contact Echelon Group directly as applications through other agencies will not be considered or accepted.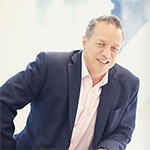 For a confidential enquiry, contact Gerald van Looy
Tel: 03 335 3272
Mob: 021 302 888
Email: gerald.vanlooy@echelongroup.co.nz

Please apply online at www.echelongroup.co.nz or click on Apply now.