Finance Business Partner
156191
Accounting and Finance
Christchurch
,
Canterbury
April 27, 2022
Senior finance role
Leader in the business partnering
Scope for career development
This organisation is a high profile company with its head office based in Christchurch. The company has significant resources invested in its operations, and a strategy to reinvent its current operations, which sees it well positioned to capitalise on future growth opportunities.
Reporting to the CFO, this role works with the largest division, and so will add value by delivering a broad range of strategic financial analysis, business performance reporting and forecasting. Working closely with the Divisional General Manager you will support the development of new business & growth opportunities with robust modelling and analysis. While the annual planning, and forecasting are also core parts of the role, other responsibilities will include preparing business cases, capital expenditure & feasibility studies, economic modelling and providing commercial advice, while also supporting the projects with reporting.
We view this role as a very unique opportunity, not often seen in Christchurch. Due to the nature of the role, candidates will need relevant professional qualifications and be able to offer proven skills and experience in financial modelling and strategic business analysis. While candidates may have experience in other corporate based Finance Business Partner roles, we would also be keen to talk to candidates from corporate finance and advisory/consulting roles where you have undertaken higher level modelling and business case analysis. Applicants will then need to be able to demonstrate proven leadership skills, strong interpersonal & communication skills, a proactive problem solving approach, and good commercial awareness.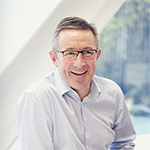 For a confidential enquiry, contact Patrick Methven
Tel: 03 335 3271
Mob: 021 372 457
Email: patrick.methven@echelongroup.co.nz

Please apply online at www.echelongroup.co.nz or click on Apply now.