Financial Accountant
156190
Accounting and Finance
Christchurch
,
Canterbury
April 27, 2022
Well established operations
Fixed term contract for 15 months
Leadership role within finance team
Our client is well-established and continues to invest in order to keep pace with new technologies and so has a strong commitment to grow and develop the business further. At the same time the business growth is being achieved without compromising the traditional values and the standards of quality upon which the business has founded its reputation.

The role of Financial Accountant is a fixed term cover for a maternity leave so will have a start date at the beginning of June. Stepping into an existing role with a good handover, you will assume responsibility for leading the accounting & administrative functions at a transactional processing level, while delivering the regular monthly reporting and year end accounting. Supported by another Accountant and a small accounts/administration team you will still be involved in some of the day to day transactional activities, but the focus will be on the further development of the information systems, involvement in budgeting & business planning while running the month end accounting. As the company looks at new growth opportunities there will also be plenty of projects to keep you busy.

We view this position as an ideal opportunity for candidates who are recently CA qualified and looking to further develop their careers in the commercial sector. Applicants will need to demonstrate skills/experience in the areas of financial accounting/reporting, but we are open to also considering candidates who are coming from chartered accounting roles in advisory services and/or audit environments where they can bring those strong technical reporting skills. On a personal level we are seeking to identify candidates who are career motivated, good communicators, proactive and solutions focused in their approach, can display proven leadership skills and enjoy contributing as part of a team.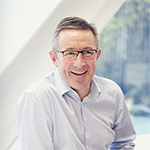 For a confidential enquiry, contact Patrick Methven
Tel: 03 335 3271
Mob: 021 372 457
Email: patrick.methven@echelongroup.co.nz

Please apply online at www.echelongroup.co.nz or click on Apply now.