Sales Manager - Lead Generation
156562
Sales and Marketing
Christchurch
,
Canterbury
June 2, 2022
Build and lead a nationwide sales team
Christchurch based
Work in a sector that still has lots of growth potential
Our client Terra Lana & Energy Smart are part of a group that manufacture, market, sell and install a range of efficient home energy solutions. Established in 1999, they have their manufacturing and head office based in Christchurch and sales teams based in key locations across the country.
Reporting to the Sales and Marketing Manager, the Sales Manager – Lead Generation is a new and pivotal position within the business. You will be responsible for recruiting and leading a nationwide sales team to drive sales within the EECA programme.
Your role will be varied and challenging and whilst not exhaustive, key focus areas will include:
Recruit, train and lead the team of sales consultants to successfully achieve targets by following agreed sales processes
Set and monitor sales budgets and targets, whilst reporting regularly to the Sales and Marketing Manager
Demonstrate and sustain a high level of leadership and sales management to ensure momentum throughout the nationwide team
Develop and manage productive internal and external stakeholder relationships
Monthly travel to support and hit the ground with the region's sales consultants.
The preferred candidate for this role will have a proven business development and sales background and can demonstrate sound commercial acumen and communication skills. You will have a strong strategic planning ability, as well as the skill to utilise data and insights to build effective strategies and plans. A previous background in a Sales Management/Leadership position is an advantage, but more important are strong leadership attributes and drive. Naturally you will be good with numbers and have that unique blend of best practice corporate experience but also entrepreneurial flair to roll up your sleeves and go after opportunities. On a personal level, you will be collaborative, self-sufficient with strong interpersonal skills, with a hands-on and proactive approach.
This could be a good entry point if you are looking to move into a Sales Leadership position.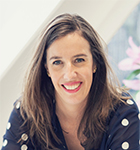 For a confidential enquiry, contact Sally Fitzsimmons
Tel: 021 297 2863
Email: sally.fitzsimmons@echelongroup.co.nz

Please apply online at www.echelongroup.co.nz or click on Apply now.