Accountant
157053
Accounting and Finance
Christchurch
,
Canterbury
July 25, 2022
Financial Accounting & Reporting
Not For Profit Sector
Be Part of a Great Team
This national "not for profit" organisation has its national administration and support services here in Christchurch and operates a flat structure which allows it to successfully manage the various service delivery functions with a reasonably decentralised business model. In the finance area, this is supported by strong information systems and a small cohesive team that works well together.
The position of Accountant reports to the Financial Services Manager and will undertake a range of general ledger processing, management accounting, end of year financial reporting and assisting its internal clients with using and navigating Xero, the online accounting system, and some tax/statutory compliance work relating to the accounting for both property and investment fund assets. As part of a team of 3 Accountants the role will also pick up responsibility for supporting specific parts of the organisation with analysis and advice around general accounting issues and relating to functions such as the annual budgeting and planning. Other key tasks will include the year end accounting and audit processes (June year-end) and as time permits the role will be involved in one off projects.
In seeking applications for this role, we are open-minded and can see this role appealing to a range of candidates. It is preferred that candidates have accounting qualifications ideally at a BCom/CA level, but potentially we can see the role as ideal for an AT qualified person where they have the strong financial accounting background but looking for a new direction. The key criteria are that you have previous experience in other financial accounting roles which include the use of Xero to an intermediate or advanced status, which could include either chartered accounting or from the commercial sector. We are then looking for a person that is a good communicator, who likes working as part of a small cohesive team, and who wants a role where they can take ownership for key tasks and contribute as part of that team.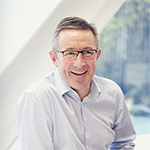 For a confidential enquiry, contact Patrick Methven
Tel: 03 335 3271
Mob: 021 372 457
Email: patrick.methven@echelongroup.co.nz

Please apply online at www.echelongroup.co.nz or click on Apply now.