Head of Finance
157178
Accounting and Finance
Christchurch
,
Canterbury
August 4, 2022
Lead the finance team to deliver a customer-centric business partnering model
Join an innovative organisation looking to make an impact that matters
Use your leadership skills and your passion for continuous improvement
Pegasus Health supports many aspects of health and wellbeing in Canterbury. They provide services and support to general practices and community-based health providers to deliver quality health care to patients. Joining Pegasus Health offers an opportunity to be part of a people-centred health service in a dynamic work environment with a unique and vibrant work culture.
Pegasus Health has developed its financial operations through investment in new technologies. They are innovative and work hard to go above and beyond the standard industry expectations. This use of technology enables the finance function to focus on supporting the organisation at an operational level.
About The Role
Reporting to the CFO, the Head of Finance will provide leadership to a team of technically skilled and highly engaged professionals, ensuring they are supported to deliver a value-add service to all Pegasus Health stakeholders. You will continue to drive the ongoing transformation of the finance function, utilizing the technology that has been implemented to fully embrace the delivery of a customer centric business partnering model.
This role will proactively work alongside the CFO and Pegasus governing bodies by providing readily understood reports to guide and influence their decision making and strategy. Service orientation, innovation and business insight will underpin all work and the Head of Finance will coach and develop the team to ensure effective lines of control are in place. You will maintain high quality systems, process, policies and records and ensure that all necessary statutory and compliance requirements are met. In addition, you will maintain awareness of current financial management, economic, technology and political trends to maximise opportunities and to minimise risk.
About You
To be successful in this role, you will be a passionate finance professional and leader who can effectively influence and problem solve. You will have a genuine interest in being part of an organisation who is making a difference along with a passion for empowering others to implement positive change. Vision, initiative, high energy and strong communication skills will be underpinned by sound technical financial reporting skills and a proven success in finance business partnering.
On Offer
Pleasant and positive work environment located just inside the four avenues
Modern cloud-based technology including Netsuite ERP and Approval Plus Accounts Payable automation software
Opportunities for professional growth
Employee Wellness subsidy
Free after-hours medical care
Excellent work / life balance
Flu jabs and more
Applications for this role must be made through Echelon Group directly.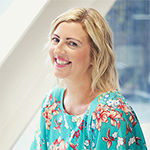 Kerri Jennings
Mob: 021 308 628
Email: kerri.jennings@echelongroup.co.nz

Please apply online at www.echelongroup.co.nz or click on Apply now.