General Manager
156526
Accounting and Finance
Christchurch
,
Canterbury
May 30, 2022
Leverage a high profile & successful brand
Drive growth with an innovative new business model
Senior leadership role
Smith's Kitchens is part of the Smith City Group and in keeping with their commitment to providing old fashioned customer service and keeping things local, the new kitchens business is focused on supporting the customer right through from the instore integrated design approach, to local manufacture and install.
The role of General Manager is newly created and will work with the Directors to lead the implementation of the strategic plan for this new and fast growing business. At the strategic level the focus will be on leading the business development, communicating the brand story, while continuing to roll out new instore kitchen design teams. Supported by a small operations team, the role is actively engaged at an operational level, adding resource levels to match demand, and building a performance culture, as well as managing the key relationships between marketing & production. There is a significant commercial management component in managing the financial performance and then also developing the business model to include franchise options.
We view this position as an exciting opportunity for candidates who have established themselves in other sales and/or operational leadership roles, but you also need to be a self-starter who can coach and develop others to succeed. Previous experience in other franchise based business models could be an advantage, but this needs to be balanced against personal qualities that should include drive and ambition; along with a genuine approach in working with people and building relationships. Being commercially astute you will also be able to identify opportunities, manage risk and performance goals; by being able to balance both the strategic and operational aspects that this role will involve.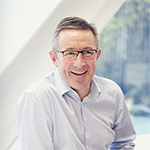 For a confidential enquiry, contact Patrick Methven
Tel: 03 335 3271
Mob: 021 372 457
Email: patrick.methven@echelongroup.co.nz

Please apply online at www.echelongroup.co.nz or click on Apply now.