Corporate Accountant
152019
Accounting and Finance
Christchurch
,
Canterbury
November 26, 2020
Broadly Based Finance Role
People Leadership Responsibility
Respected and Inclusive Organisation
Orion has a proud tradition of being a great place to work. The dedication, energy and innovation of their people and a dynamic and challenging work environment have helped to build this tradition and position Orion as a sought-after Canterbury employer. Currently they are setting their future strategic direction and with this will come scope for development and the opportunity to have a real impact in our community.
This newly created position is a senior role within the finance team, with specific responsibility for supporting the financial and management accounting functions, while leading a team of 5 people. Working closely with the CFO, there will be plenty of involvement across all the finance functions and the scope to pick up additional responsibilities, while influencing ongoing improvements in core business processes that will underpin the future Orion Group strategies.

We view this role as a unique opportunity, not often seen in the Christchurch market. Due to the nature of the role, candidates will need to be professionally qualified, with a solid base of financial/management accounting experience, but ideally also offering well developed skills and experience in financial modeling, business performance reporting, and process/systems improvement. As this is a leadership role, the softer skills around managing people, with the ability to coach and mentor staff through change is also important. Applicants will then need to be able to demonstrate strong interpersonal & communication skills, a proactive problem solving approach, and a focus on wanting to develop their career to the next level.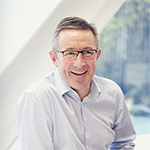 For a confidential enquiry, contact Patrick Methven
Tel: 03 335 3271
Mob: 021 372 457
Email: patrick.methven@echelongroup.co.nz

Please apply online at www.echelongroup.co.nz or click on Apply now.