Chief Executive Officer
152302
Technical and Operations
Blenheim
,
Marlborough
January 12, 2021
Opportunity to Lead Growth and Develop Markets
Vertically Integrated Honey Producer
Blenheim Based
Taylor Pass Honey is an established honey production, sales, pollination and queen breeding business in an industry currently worth $300 million per annum and growing. Over its 20 year history the business has continued to grow through investment in technology, people, systems, factories and partnerships with landowners, beekeepers and domestic and international business partners. During this journey Taylor Pass Honey has been able to scale to now be more than 8,000 hives, with a growing Queen breeding business, a contract extraction facility and its own bottling and blending plants complete with warehouse facilities. Taylor Pass Honey is a true 'Hive to Table' honey producer.
With staff and operations spread from Auckland to Wanaka, a clear strategic plan and a skilled team across all key business functions, this is an outstanding opportunity for a commercially orientated CEO to lead this honey business into the next level. A significant proportion of the annual honey produced is Manuka with the balance being a range of monofloral varietals and multifloral blends. The business is well placed to support its partners across a B2B and B2C network with a range of award winning products.
The role will suit a CEO who wants to be involved 'Hands On' in the business, be ideally Blenheim based, and play a leading role in developing market facing partnerships that continue to grow revenues domestically and globally. The role requires an ability to assess the market strategically, using proven commercial acumen and strong financial literacy. This implies that a background in Business Development will also be key.
With a capable operational team already in place, the role of the CEO will be to provide the direction, leadership and commercial acumen to take the business to the next level.
Applications close 5 February 2021.

To be considered you must contact Echelon Group directly as applications through other agencies will not be considered or accepted.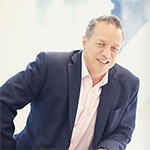 For a confidential enquiry, contact Gerald van Looy
Tel: 03 335 3272
Mob: 021 302 888
Email: gerald.vanlooy@echelongroup.co.nz

Please apply online at www.echelongroup.co.nz or click on Apply now.