Project Manager - Demolition
156573
Engineering and Construction
Christchurch
,
Canterbury
June 3, 2022
Taggart Earthmoving Ltd. is a highly successful family owned and operated civil construction and demolition business with bases in Christchurch and Rangiora. For over 65 years they have stood the test of time due to their focus on customer service, delivering a quality product and trustworthiness and in so doing, have gained a strong reputation for quality workmanship, reliability, and service. They also actively promote the importance of the environment they operate in and have been multiple winners of the CCNZ Environmental Awards.

The Project Manager - Demolition reports to the Demolition Manager and will be a key part of a high performing team who are an industry leader and have a number of successful high-profile projects completed in their track record. They also have picked up several other industry awards such as Best Practice and 2020 NZ Contractor of the Year among others. The role itself will assist in the management of a range of projects both in size and complexity, writing methodology and explaining it in everyday language.
In seeking applications, we are looking for intermediate level Project Managers specifically with construction experience and preferably commercial vertical. Knowing how a building is built is crucial and so construction knowledge becomes very important as is the ability to offer a solid range of technical and project management skills, working predominantly in other civil construction-based sectors. This opportunity is due to growth and will itself have ongoing growth opportunities.
The successful candidate will ideally be professionally qualified and this could equally be an NZCE qualification as it could a degree level qualification. The key is that this role is better suited to someone who brings a practical approach and a can-do attitude. Therefore, the ideal candidate will bring experience within the civils industry and could well have a carpentry/trades background.
Skills and experience:
Project management background in commercial vertical construction
Affinity with craning, cutting and the ability to re-brief back
High pace of working, resilience, self-managing and ability to think on your feet
Effective communication skills and strong stakeholder engagement capabilities including with clients
Flexibility, consistency, level-headedness and strength of character
Wherewithal be able to deal effectively with a range of personalities, at all levels of an organisation where no two days are the same
Good energy levels and adaptability to changing work demands
Capacity to plan and focus on, at times, one particular aspect of the role in order to drive delivery
Draughting and CAD skills would be advantageous
Good systems knowledge and attention to detail
Appropriate sense of humour
Benefits:
Unique opportunity in construction industry
Further scope available to develop your career
Attractive remuneration package
If this is the next opportunity you have been looking for to bring real value and take your career to the next level with a strong and established business, then apply now!
To be considered you must contact Echelon Group directly as applications through other agencies will not be considered or accepted.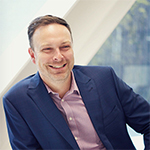 For a confidential enquiry, contact Matt van Tuinen
Tel: 03 335 3276
Mob: 021 998 383
Email: matt.vantuinen@echelongroup.co.nz

Please apply online at www.echelongroup.co.nz or click on Apply now.