Senior Design Engineer (3 Waters) - Southland Based
152883
Engineering and Construction
Invercargill
,
Southland
March 25, 2021
Southland Based
Designing across Existing and New Infrastructure
Opportunity to Mentor and Influence at Senior Level
Our client has developed a new role within their structure, created to lead and mentor a team of internal consultants across the design of technical solutions within infrastructure, environmental and asset management programs.

With a large program of capital works planned for the next 3-5 years, this role will have opportunity to influence, provide input and advise on water management planning in particular with respect to sustainability, bearing in mind challenges presented by Sea Level rise and Climate Change.
To work at this level and add value, you will be degree qualified with between 7 and 10 years proven experience in 3 Waters design and engineering together with a demonstrable background of leadership. Experience in contracts management (using NZS 3910) and sound knowledge of the relevant standards associated with pressurised and gravity-based systems will be a must. Your skills in developing and maintaining positive stakeholder relationships will be important whilst knowledge and or experience of working in or with Local Government will be a definite plus.
Team and cultural fit are strong considerations for this client who point to their values, based on respect within teams and the maintenance of a positive working environment.
The location and lifestyle this role offers is enviable as there is close proximity to one of the richest outdoor playgrounds in the country whilst having clear and easy access to travel across the country within a community that prides itself on offering a healthy and diverse environment built around families and prosperity.
This role offers real opportunity across a broad spectrum of work as well as opportunity to advance and grow your career.
Applications close 30 April 2021.
To be considered you must contact Echelon Group directly as applications through other agencies will not be considered or accepted.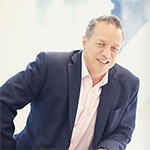 For a confidential enquiry, contact Gerald van Looy
Tel: 03 335 3272
Mob: 021 302 888
Email: gerald.vanlooy@echelongroup.co.nz

Please apply online at www.echelongroup.co.nz or click on Apply now.