Chartered Accounting
152002
Accounting and Finance
Christchurch
,
Canterbury
November 24, 2020
Business Advisory Role
Direct Client Responsibilities
Inner City Office Location
This 2nd tier chartered accounting practice has developed its profile and built a record of success, by working closely with their clients to assist them to grow and develop their businesses. This approach sees them being quite innovative and very technologically driven, while working in partnership with the clients in understanding and supporting their business objectives.
This role will work directly for one of the Partners, taking on a range of accounting assignments and working predominantly with SME clients. These clients include some higher profile privately owned businesses and the range of work includes not just the financial reporting & compliance but a focus on regular monthly accounting, business analysis and one off special projects. This role then has the potential for future development, especially as the firm continues to grow, taking on a leadership roles for reviewing the work of others and managing client relationships.
We ideally see this role suiting an Accountant who has completed their CA qualifications, and having gained a base level of experience, in a business services role is seeking that next step career opportunity but in an environment that is not limited by traditional organisational structures. We are then looking to identify ambitious and capable individuals who are proactive in developing their careers and who are seeking a role where they will move away from just the compliance based role to more of an advisory/special projects role.

The remuneration package being offered will be in the range of $75,000 - $85,000 depending on the successful candidate's level of experience.

For initial enquiries or to arrange a confidential discussion regarding this position please contact Patrick Methven, alternatively please make an application and I can come back to you directly.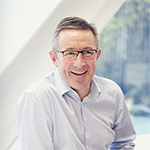 For a confidential enquiry, contact Patrick Methven
Tel: 03 335 3271
Mob: 021 372 457
Email: patrick.methven@echelongroup.co.nz

Please apply online at www.echelongroup.co.nz or click on Apply now.