Director Finance & Business Information
157064
Accounting and Finance
Christchurch
,
Canterbury
July 26, 2022
Senior finance leadership role
Locally based engineering and manufacturing operations
Successful hi-tech company on continued growth trajectory
Multinational operating environment
Enatel is an industry leading designer and manufacturer of power management, power conversion and energy storage technologies. Its engineering, production and office facilities are based in Christchurch with the support of global staff located in key offshore markets. With several blue-chip customers and a track record of success, Enatel is well positioned to optimise its growing global market position.
The Director Finance & Business Information will guide and execute the development of financial strategies, maintain the integrity of financial reporting and provide quality advice to the Managing Director and Executive team. Supported by 3 direct reports and a wider Finance and IT team, the key responsibilities are: leading the further development of business information systems, budgeting & business planning, business performance reporting, treasury, risk management and statutory reporting. With its global expansion strategy, the Director of Finance and Business Information will also play a key role working with Enatel's USA Parent Company (IDEAL Industries Inc), to ensure the correct financial structures and establishments are in place to support global growth.
This is an excellent opportunity for an experienced senior finance professional. Previous experience in manufacturing or similar environments while not necessary, will be an advantage. The successful candidate will have a strategic approach to problem solving and take a holistic view when advising on finance matters. Whilst Enatel has moved far from its early days as a start-up company, the hands-on "find a way" approach is still very much embedded in the culture of the organisation. You will enjoy a dynamic, collaborative team environment where people matter, and success is celebrated across the organisation. Simply put it's a dynamic, stimulating environment and a very rewarding place to work.
Proven experience in financial reporting to IFRS level, strong business analysis/data modelling skills and the ability to coach and develop a culture of high performance in the finance team are all key prerequisites. We are seeking to identify candidates with strong communication skills and confidence presenting to and managing the requirements of corporate reporting. A professional accounting qualification is required.
For more information about the business and its products, check out www.enatel.net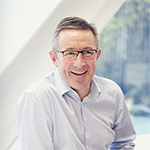 For a confidential enquiry, contact Patrick Methven
Tel: 03 335 3271
Mob: 021 372 457
Email: patrick.methven@echelongroup.co.nz

Please apply online at www.echelongroup.co.nz or click on Apply now.