Head of Risk & Assurance
152977
Accounting and Finance
Christchurch
,
Canterbury
April 8, 2021
Senior Leadership Role
Broadly based risk management focus
Scope for career development
Lyttelton Port Company (LPC) is the largest Port in the South Island of New Zealand, the gateway for the goods that keep our region moving. With a focus firmly on the future, these are exciting times for LPC with a strategy focused on innovation, optimisation and business growth. Working for LPC means you are joining a company with a people focus, and a passion to play a key role in the global transport network. For more information check out www.lpc.co.nz
Reporting to the CFO, the Head of Risk & Assurance is responsible for the development & delivery of the organisation's risk management framework, including the related policies, processes and systems. Working with the executive leadership team and providing reporting to the Board, this role offers a great balance of strategic planning and along with hands on operational involvement, working right across the business to provide leadership, specialist expertise and advice. As LPC moves into a new phase of growth, following a major infrastructure build programme, your opportunity is to work with the management and influence and lead change in all facets of risk management from finance, right through to climate change and sustainability.

We view this as a unique opportunity for candidates who have broadly based backgrounds, including risk management & assurance experience, but are seeking a role where they can lead change and become a trusted advisor, helping management to integrate risk management within operational best practice. While we are keen to talk to candidates from more specialist finance, risk & assurance backgrounds, we can also see this role appealing to other candidates who may have gained risk management experience from other engineering, technology or even operational excellence based roles.

The technical competence then needs to be balanced against personal attributes, which should include a strong focus on quality, a positive and collaborative approach, with a can do mind-set that will enable you to effectively influence and manage an enterprise wide approach to risk management.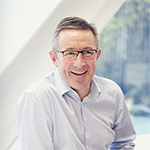 For a confidential enquiry, contact Patrick Methven
Tel: 03 335 3271
Mob: 021 372 457
Email: patrick.methven@echelongroup.co.nz

Please apply online at www.echelongroup.co.nz or click on Apply now.