Financial Reporting Manager
156133
Accounting and Finance
Christchurch
,
Canterbury
April 20, 2022
Central Location - Free Parking
Diverse, Customer Focussed Organisation
Grow Your Career
Working for this business offers unparalleled professional opportunities, plenty of challenge and job satisfaction. This is an environment where every team member is making a difference, no matter what the nature of their role.
Reporting to the Head of Finance, this role is responsible for leading the financial reporting processes and for the overall accountability for statutory accounts, reviewing month end processes and compliance, as well as managing a small team. This role has a financial reporting focus but would be an excellent stepping stone into a broader Finance Manager role. The successful candidate will be able to move from a Financial Accountant role and progress their career, gaining exposure to a complex organisation as well as developing their leadership skills.
We are seeking applications from results focussed and commercially astute professionals, with extensive experience in relevant financial reporting positions, ideally within larger organisations. A proven track record in delivering accurate financial reporting including Board reports and annual financial statements is preferred. You will work collaboratively and will be able to manage multiple tasks, prioritising and delivering to required goals and outcomes.
To make confidential enquiries please contact Kerri Jennings on kerri.jennings@echelongroup.co.nz.
To apply please visit www.echelongroup.co.nz or click on apply now.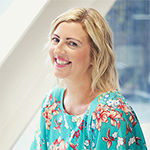 Kerri Jennings

Email: kerri.jennings@echelongroup.co.nz

Please apply online at www.echelongroup.co.nz or click on Apply now.